Partner with Lev Tmimim Today
Update: As a result of our recent successful Charidy.com campaign, we have reached our goal for this year to run operations.  We are now working tirelessly on the next stage of our growth to acquire a long term home and campus for our school.  Please take part.  Available dedication opportunities are displayed on this page.
Join us to become part of the new paradigm that is Mesivta Lev Tmimim. Your contributions are tax deductible and make you into a full fledged partner sharing in the merit and satisfaction of making this a reality and the new standard for Chinuch in the Yeshiva world.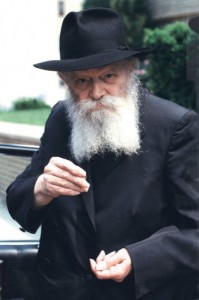 If you believe that a student deserves to be in a wholesome Jewish environment, and achieving a high school diploma should not be a factor in lowering that standard, then please join us in sustaining just such a program.  Tuition payments generally cover only about half of our budget, and some families can not even afford that. We do not want to deny any student the opportunity to attend Lev Tmimim.
Unfortunately, there are families who desire a program such as Lev Tmimim's for their son and due to financial limitations are not able to benefit from it.  For $1250/month you can enable an underprivileged student to get the education he deserves.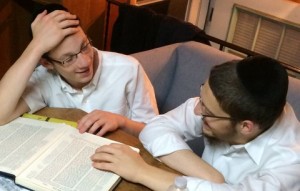 Please consider a recurring donation. The merit of your ongoing donation is a powerful benefit to you and enables us to continue providing quality Chinuch to our students.  Of course, any donation amount is appreciated, meaningful, helpful, and accepted.
 Have any questions you'd like to ask before partnering with us?  Feel free to ask now.  Feedback or constructive criticism is also welcome.
---
Recent Partners – Thank you!
Charidy.com C - $300,000.00
Eli R - $100.00
eliya p - $95.00
Nancy M - $200.00
raphael b - $100.00
Joseph Z - $250.00
Yitzchok K - $200.00
Mike D - $400.00
Avrohom K - $18.00
Daniel J - $1,000.00
Malkie S - $360.00
Seth G - $1,800.00
yitzchok k - $100.00
Koby S - $3,000.00
Sholom K - $36.00
yitzchok k - $120.00
Oren Z - $100.00
Gary C - $100.00
Daniel M - $18.00
Yankale B - $3,000.00
Eric G - $3,000.00
Reuven F - $100.00
David D - $18.00
Allen R - $250.00
Robert S - $2,500.00
Aaron C - $360.00
Rivka M - $200.00
Mike M - $18.00
David K - $100.00
Avremel T - $18.00
Carmi D - $20,000.00
Orit N - $180.00
Leonard K - $20,000.00
Dvora B - $50,000.00
eliya p - $18.00
yossi s - $18.00
Shoshana - $100.00
Anonymous - $100.00
Anonymous - $18.00
Leora T - $100.00
Partner With Mesivta Lev Tmimim
$434,795.00 / $600,000.00
$434,795.00
raised of a $600,000.00 goal
Time's Up